Retro Games Shop in Norwich
About Last Level Games
Our Story started in 2004 when Andrew Cherry started Norwich Spacestation on St Benedict's Street, Norwich. Over the years the scf-fi shop evolved into a gaming shop and was sold to its current owner in 2010. Last Level Games games then continued to trade on St Benedict's Street for 2 years before closing down its retail store. We then continued trading at various events and via online platforms. In April 2018 Last Level Games successfully reopened at 64 St Benedict's Street.
Last Level Games is run by an avid collector of Retro games. All our items are hand tested, cleaned and often refurbished to make sure items reach you in the best possible condition. We sell a wide range of games and consoles including: Game Boy, Game & Watch, Game Boy Color, Game Boy Advance, NES, SNES, N64, Gamecube, Wii, Wii U, Master System, Mega Drive, Sega Saturn, Sega Dreamcast, Sega Game Gear, PS1, PS2, PS3, PSP, PS Vita, Atari 2600 and many more.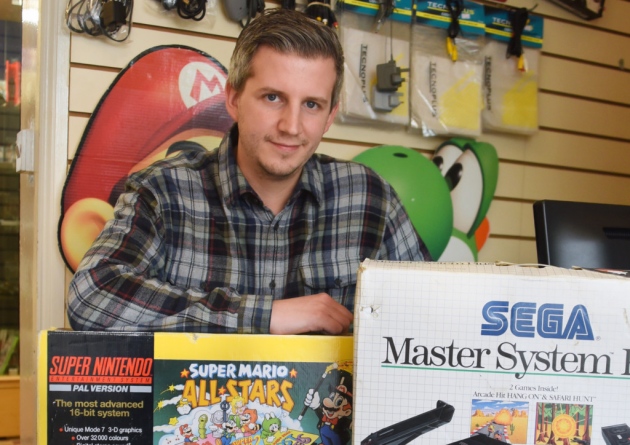 Get in touch
If you have a question let us know via the contact form below.
We won't use your details for any other purpose but to reply and answer your query.